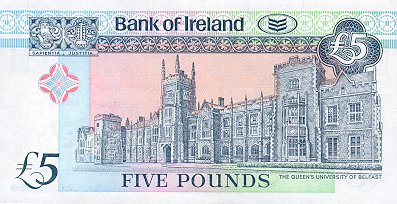 Shadow Scottish Secretary, David Mundell, is currently
attempting to steer
his Scottish Banknotes (Acceptability in the United Kingdom) Bill through the House of Commons. He has raised important matters by introducing this legislation; issues which are pertinent not only to Scotland, but also to Northern Ireland, where banks also produce their own notes.
Embarrassing, inconvenient and deeply annoying circumstances surround suspicion, and even refusal, of banknotes which are, after all, denoted in sterling. There are even some incessantly argumentative characters who have, in the past, been so intent on paying for items with Northern Irish notes, that they have insisted that publicans take back pints of lager, despite the prospective purchaser holding crisp Bank of England twenties in their wallet!
The acceptability of both Northern Irish and Scottish notes should be enshrined in legislation. This would place a compelling moral obligation on businesses to accept them and it would help educate a swathe of ignoramuses (ignorami?).