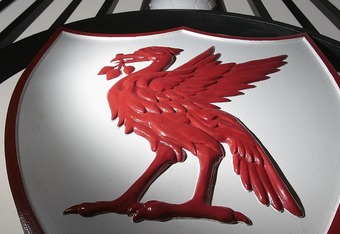 Could Liverpool's nightmare be over? There is certainly a little more hope today, after a
bid to buy the club
by the parent company of US baseball franchise, 'Boston Red Sox', was accepted by the board.
The proviso is that the two Americans who are currently in charge are fiercely resistant to the deal, claiming that Liverpool FC has been undervalued. In a desperate attempt to derail a takeover, Hicks and Gillett, tried to sack two members of the club's board yesterday.
They claim that their fellow directors are not acting in the company's interest. It is a brass-necked contention from the pair, who saddled the club with a crippling debt following their leveraged buy-out.
A majority on the board, the bank which financed the debt, the fans, the manager and Liverpool's players have all agreed for months that Hicks and Gillett are the problem.
Should the club finally get a buyer, its problems will not be at an end. Liverpool will still be in the bottom three and the playing squad will still need investment to make it competitive.
Debt free and a little more care-free, however, Anfield would be a less demoralised place.
I last visited for the Sunderland game a couple of weeks ago and the mood among fans was at rock bottom. Stephen Gerrard joined a post match protest by supporters to get the "Yanks out". Will it be a case of "Yanks out" and "Yanks in" after the international break?